December 12-14, 2018, Vrije Universiteit Brussel (Belgium)
Elfriede Jelinek: Alterity, xenophobia and cultural translation

Interdisciplinary workshop for young scientists
organized by the
research platform Elfriede Jelinek: texts – contexts – reception,
Universität Wien
and the research group THALIA,
Vrije Universiteit Brussel and Universiteit Gent

From December 12-14, 2018 the research platform Elfriede Jelinek: texts – contexts – reception of Universität Wien organizes in cooperation with the research group THALIA of Vrije Universiteit Brussel and Universiteit Gent the third interdisciplinary workshop for young scientists. The workshop will be held at Vrije Universiteit Brussel in Belgium.
The workshop is aimed at graduates, postgraduate students, doctoral researchers and project members, working on projects on Elfriede Jelinek who are interested in long term cooperations with international Jelinek experts.
The workshop topic is open to a wide variety of themes: The organizing team welcomes abstracts that analyze the construction, exclusion and destruction of the Other in or in the context of Jelinek's oeuvre and, furthermore, projects on the cultural translation as well as the contemporary reception and staging of her theatre texts.
Based on the concept of the previous workshops 2014 (Vienna) and 2016 (Bydgoszcz) this year's workshop will be part of an ongoing working process. Approved abstracts must be prepared to papers of 15 pages until September 15, 2018 which will already be commented on by the mentors. At the workshop itself the participants give short presentations on their papers and the feedback. Based on this, the projects will be further developed in joined sessions in both the plenary and in working groups.
Working languages are German and English. Abstracts and papers will be published online.
Mentors are following international partners of research platform Elfriede Jelinek:
Prof. Dr. Yasmin Hoffmann (L'Université Montpellier, France)
Prof. Dr. Brigitte E. Jirku (Universitat de València, Spain)
Prof. Dr. Rita Svandrlik (Università degli Studi di Firenze, Italy)
Prof. Dr. Monika Szczepaniak (Kazimierz-Wielki-Universität Bydgoszcz, Poland)
Working groups will consist of 4-5 participants each supported at the workshop by one of the mentors and one of the following co-mentors:
Prof. Dr. Inge Arteel (Vrije Universiteit Brussel, Belgium)
Dr. Jeroen Coppens (Universiteit Gent, Belgium)
Ao. Univ.-Prof. Mag. Dr. Pia Janke (Universität Wien, Austria)
Dr. Sarah Neelsen (Université de Liège, Belgium)
Prof. Dr. Katharina Pewny (Universiteit Gent, Belgium)
Submission Details:
Submit abstracts (ca. 300 words incl. 3-4 bibliographic references) with a title, the type of project you are currently working on, and a short CV (not more than 70 words) to the following email address:
susanne.teutsch@univie.ac.at
Submission deadline: May 31, 2018.
By June 15, 2018 the organizing committee will inform those who submitted abstracts whether their submissions have been accepted.

Participants are responsible for their own expenses (travel, accommodation, conference fee).
The conference fee is 15 Euro.
For further questions, please contact:
Mag. Susanne Teutsch
Forschungsplattform Elfriede Jelinek
Texte – Kontexte – Rezeption
Universität Wien
Hofburg, Batthyanystiege
1010 Vienna | Austria
Tel: + 43 1 4277 25502
Fax: + 43 1 4277 8 25501
susanne.teutsch@univie.ac.at
http://fpjelinek.univie.ac.at


---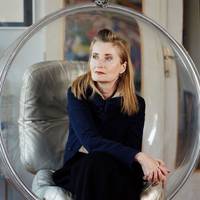 Forschungsplattform Elfriede Jelinek
Texte - Kontexte - Reflexion
Universität Wien
Hofburg, Batthyanystiege
(unter der Michaelerkuppel)
1010 Wien